ZAANE Women's Empowerment Project
Empowering women through provision of small-scale businesses for sanitary products.
The Zane Women's Empowerment Program runs in rural southern Zambia, Lubombo township of Mazabuka District. The purpose of this project is to empower women through provision of a small-scale business that facilitates for the local production of low-cost washable (and soon disposable) sanitary napkins, made and sold in the local community. This project brings together women entrepreneurs who learn about financial literacy and business management as part of the program. The women are earning money from selling the sanitary napkins and they are able to take their children to school and improve the quality of life. In addition, the project has also trained Menstrual Health Ambassadors who go round sensitizing the community on women's health and sanitation twice a week, increasing community participation and advocacy for meaningful development of their community. Since its inception in august 2016, the project has impacted 2000+ community members, empowers two seamstress staff and 11 menstrual health ambassadorentrepreneurs.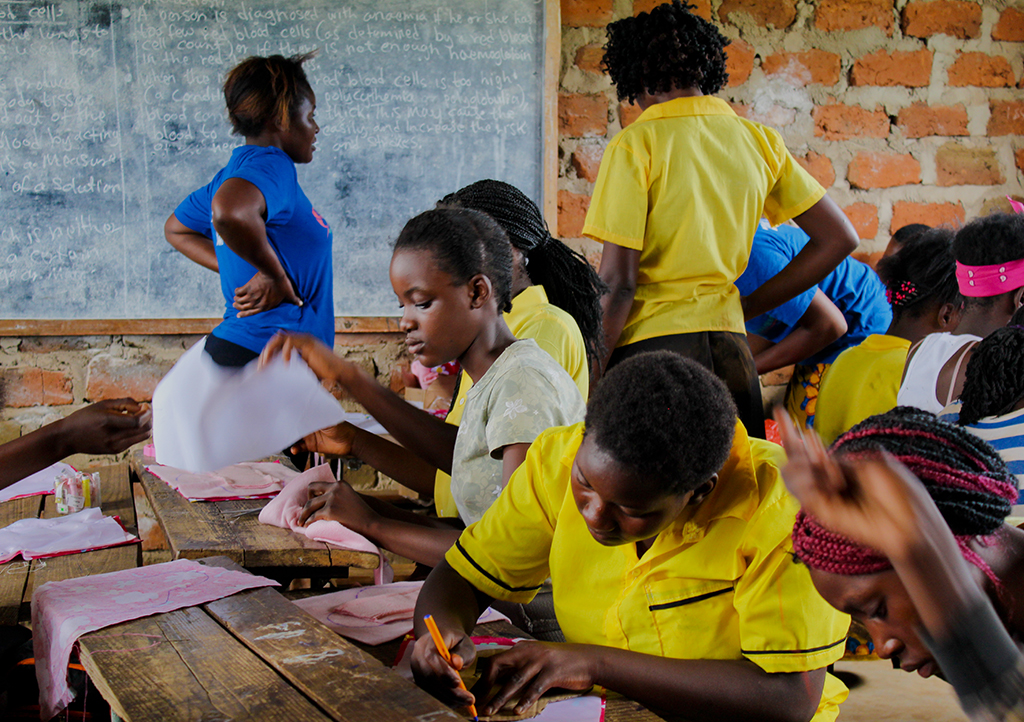 Since June 2017, this model has since been rolled out to Copperbelt and Lusaka
Provinces.